How much do lessons cost?
How much do lessons cost?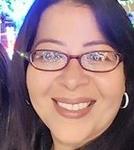 Updated by Luz Wildt
Lesson prices are different for each language. Why? Our teachers live all over the world, and we strive to pay a good living wage wherever our teachers live.
To view current prices, see the Prices page of our main website, or the Purchase page of your account.
A common question is "can I schedule lessons of X length" with this package? And the answer is yes! No matter how many lessons you buy, when you're scheduling your lessons you can schedule in any length: 30 minutes, 1 hour, 1.5 hours, etc.