How do you (or I) choose a teacher?
How do you (or I) choose a teacher?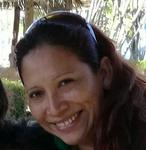 Updated by Silvia Aguilar
All of our teachers are professional, native-speaking language educators. We are not a "tutor listing service," we're a small team of professional educators.
When you create your account, we ask you to fill out numerous questions. The reason for this is it allows us to match you with a teacher that might work best for you!
For your free trial lesson, we don't allow you to select a teacher. Why? We've found after having taught many many thousands of people, that choosing a teacher based on an image and a few sentences in a bio simply does not work well. Some people choose a teacher based on the teacher's picture, others choose based on education level, others choose based on their self-described personality....none of which work well at all.
Instead, we match you with a teacher based how you describe yourself in the questions you fill out, and the deep knowledge we have about our teachers. We understand some people don't like this approach, but we ask you to trust us just once!
If you don't enjoy your trial lesson, you can easily select any other available teacher after purchasing lessons. And your learning coach (a customer service person who has an educational background) can help you in selecting a new teacher.